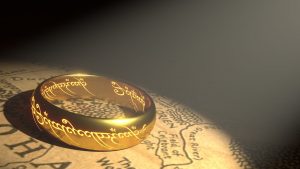 Codename: Project Monarch is Microsoft's vision of the unified Outlook of the future.  The aim is to provide a single, identical experience across all platforms, Windows, MacOS, iOS, and Android.  If you're a Microsoft 365 subscriber and are in one of the Beta (Office Insider) channels, you should already see a Try the New Outlook switch in the upper right corner.
When you throw the switch, there will be the usual whirring of gears in background and Outlook will close, opening the new version and providing you a nice new Icon: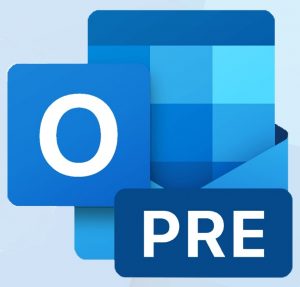 Not to worry, the "Old" Outlook you have hasn't gone anywhere, it just closed and can be re-opened anytime.  Both versions co-exist and will run at the same time as well, the trick (if you want to call it that) is to turn the New Outlook switch back off again the next time you open the desktop version.
Is it worth trying?
Well, to quote fellow MVP and world-renowned Outlook Guru Diane Poremsky, "My mantra is anything is worth trying once, so yeah, it is. But the new Outlook is Outlook on the web in a universal app frame, so don't expect too much from it." I can confirm that statement.  In fact, if you open your Outlook Inbox on the web and use your browser to make it into a Progressive Web App (PWA), the two are virtually identical. Features are being added all the time, but for the time being, it has a number of limitations:
Known gaps:
New Outlook for Windows capability
Status
Multi-account
In development
Offline
In development
Account support (@outlook.com)
Updated to: Available
3rd party account support (Gmail, Yahoo!, iCloud and other IMAP accounts)
In development
POP support
Investigating
Support for accounts in US Government clouds
Planned
Outlook data (.pst) files
Planned
Continuous Access Evaluation
Updated to: Available
Delegation and shared mailboxes
Updated to: Available
Quick Steps
Updated to: Available
Search Folders
In development
Folder reordering
Updated to: In development
Programmability
In development: web add-ins*
*There is no plan to support COM/VSTO Add-ins at this point, but the investments to enrich the Web Add-in platform to offer similar capabilities will continue. Please share any outstanding gaps here.
Note: this is not an exhaustive list.
In case you're wondering, no, it's not going to replace my Desktop Outlook client anytime soon but it's a good replacement for the Windows 10 / 11 Mail client.
Information for Administrators
The new Outlook for Windows is enabled by default for all users with a Microsoft 365 account in the Office Insider channels. If you are an organization's admin and you would prefer to disable your users from syncing their accounts to the new Outlook for Windows, please see this Microsoft Docs article for instructions on how to change this behavior via PowerShell: Enable or disable employee access to the new Outlook for Windows.
Déjà Vu?
If memory serves, this is not the first time a "One Version to Rule Them All" has come to life.  Once upon a time, an application named OneNote came to be.  It was hugely popular to the extent that in February 2015, Microsoft made it a free download, something it still is today.  A few years back, a Store App version was released with the same promise, to become the One and Only.  It became the Idol of Development, saw MANY new features added while the desktop version patiently waited.  After all, it was to be the OneNote to Rule Them All.  A funny thing happened, though.  The desktop version had a few key features like local file open and save and templates, that folks just couldn't give up and the Store version simply couldn't muster.  So, the desktop version has regained its former glory and is once again the Idol of Development; patience paid off…but for how long?  There is, indeed, an online version of OneNote, a third iteration.  Time will tell.
Further Information:
The new Outlook for Windows helps you be more productive and in control of your inbox
Things to know about the new Outlook for Windows