Where it Started
Roland Schorr & Tower was founded in 2005 in sunny Honolulu, HI. Our mission is to provide excellent technology solutions that solve your unique business problems, by listening to our clients and understanding them. We've grown to multiple offices in multiple states and maintained our standards of excellence and the spirit of Aloha.
The Founders
Roland Schorr was started by Matti "Roland" Raihala and Ben Schorr in 2005 and grew it together into a successful IT Services company supporting many wonderful clients. In 2016 Ben Schorr decided to take a position at Microsoft, it was a fantastic opportunity and we are very excited for Ben. Matti "Roland" Raihala has carried on the drive and dedication to excellence that Roland Schorr & Tower has always provided.
Our Focus
Roland Schorr & Tower specializes in a variety of services, including tailored IT services and solutions for small and medium businesses and their owners in Honolulu, Seattle, Flagstaff and surrounding areas. We are committed to providing each and every one of our clients with high quality service and support. Our unique IT team is incredibly friendly and can help you every step of the way in growing your business
We expertly combine our services in order to provide you with customized help and support so you only get what you need and what you want. Our innovative approach starts with a thorough investigation of what your company needs to succeed so that we can ensure a perfect fit with you and our services.
Why Information Technology?
Roland Schorr & Tower clients benefit greatly when they choose to partner with us. Not only will you have more energy and time to focus on your business while we handle your IT needs, but you'll experience happier and more productive employees, too. Let us help you open the doors to great technology so you can rest easy that your network will always perform to higher standards and that your company will be able to outperform its competitors with ease.
Sleep soundly tonight knowing that your electronic assets are optimized, maintained, and protected – because ensuring your business' technology runs smoothly is our top priority.
To go Where no Man has gone before...
To explore strange new worlds. To seek out new life and new civilizations. To boldly go where no man has gone before!
Roland Schorr is always growing and looking for new opportunities to serve our clients best. In 2018 we acquired an IT Managed Services firm based in Seattle called KronisTek, with this acquisition we have launched our Seattle office and welcome KronisTek's CEO, Tony Sollars to the Roland Schorr family as a partner and CTOO. -Aloha
GIVING
We seek first to help others before helping ourselves. 
We succeed when you Do!
RELATIONSHIPS
We are passionate about building relationships, supporting others, listening to our clients and strive to always bring value.
GROW

TH
We strive to be learners, teachable, continually improve with a growth mindset.
INTEGRITY
Do the RIGHT thing, Always! Not just the profitable thing. Even when it doesn't benefit us.
THANKFUL
We are grateful to our clients, vendors and referral partners. We love what we do and truly enjoy helping others succeed.
ACCOUNTABILITY
Security, privacy and confidentiality are very important to us and our clients. We Partner with our clients.
Matti Raihala | CEO | Partner
One of the founding partners of Roland Schorr & Tower, Matti started Roland Schorr & Tower over 10 years ago with a vision of connecting people with the tools they need to make life easier, as well as doing what he loves. His background in IT goes clear back to his childhood, programming Commodore 64's and building computers out of his home. Matti's approach to IT solutions brings a fresh perspective to our clients, and reinforces our motto: We succeed when you do!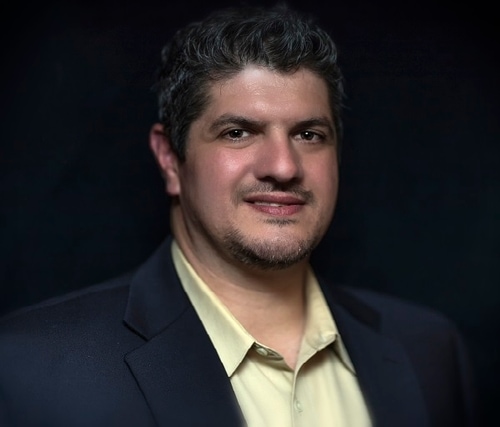 Tony Sollars | CTOO | Partner
Tony comes to us with many years of experience both as a Senior Consultant who has worked all over the world but also as a leader who has started and ran his own businesses successfully. He's been a Microsoft Certified Engineer for more than 18 years and involved with management and technology for more than 22. In his free time, he enjoys Hiking, cooking great Food, music and was a Soccer Coach for 10+ years.
Teresa Sethe | CFO | Partner
Teresa brings nearly 25 years experience working with law enforcement, medical professionals, and 9-1-1 telecommunications in order to bring solutions to extremely difficult and emergent situations. Quick action and creative thinking helps Teresa continue her success in her professional and personal life. In her spare time, she is an accomplished singer and musician, and a huge Dr. Who fan. Teresa currently lives in Portland, OR with her husband.
OUR Clients
Aloha is how we treat our Customers!
We keep your information confidential, but some clients have given us permission to use their name as a reference.