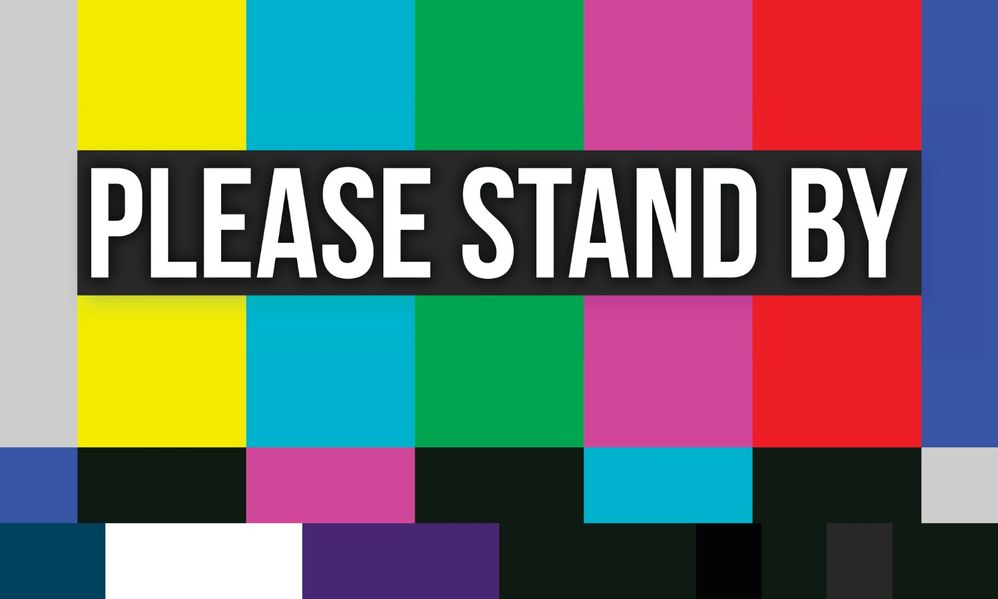 Today's blog will be a departure from my normal I.T. focus and will deal with my first profession, Broadcast engineering.  I don't usually have all that much to say on the subject, it is a profession headed for big changes, if not outright extinction!  I had a nice surprise a couple weeks ago from this part of the world, however, and decided to talk about it.
Family Reunion
The folks I used to work for, KVOA Television, decided to eliminate its studio crew in favor of full automation.  This move also eliminated much of the studio equipment used to present live broadcasts including the studio cameras, lighting board, video production switcher, lights, and several other pieces of broadcast equipment.  The good folks at the University of Arizona got wind of this and hauled it all away with the idea in mind of setting up a small TV studio.  They moved it all to a visitor's center building they decided to repurpose.  After the move, it occurred to them they had no idea how to hook it all up, so they posted a plea for help on Facebook.  As soon as I saw the post, I jumped all over it, immediately phoning them to offer my help since I was involved with the original installations of all this equipment.  The Ross production switcher console, in particular, was all mine, I unboxed it, hung it in a rack, wired it, timed it, programmed it, and fixed it when it had a tummy ache.  They were delighted that I responded and I now have the job of making the equipment play again!
So far, I've been to the facility twice.  The first trip saw the studio cameras returned to functionality; the second trip, I was able to breathe life back into the Ross Synergy 4 MD(x) switcher.  The next trip, my plans are to connect a trilevel sync generator to all of the above, get them all timed, and start connecting monitors.
So, how did I learn all this stuff?
Folks, locate and look through the course catalog of your favorite University searching for engineering disciplines.  You'll find plenty on subjects like Chemical, Mechanical, Electrical, Civil, Aeronautical, the list goes on and on.  What you will NOT find is a course on Broadcast engineering.  You won't find a course on the subject at a junior college or a trade school either.  Why not, you may ask.  Well, let's have a look at the average Broadcast engineer's duties, perhaps it will give us a clue.  This list is dated (Novel, Windows XP, etc.), but most of it is still very relevant:
Data processing systems management. Purchasing and operation of telephone and office systems. A complete understanding of thermostats, their use, and the ability to create good analogies so non-techs can understand them. You must also be able to move heavy objects - especially fireproof file cabinets, safes, cases of promotional prizes, and boxes of computer paper. Must have knowledge of computer programming, drafting, building codes, landscape maintenance, pneumatics, hydraulics, accounting, and general office procedures, meteorology, and graphics design. Novell 3. X and 4. X, Windows server, Windows 2øøø, Windows XP knowledge.
SECONDARY SKILLS AND TASKS INCLUDE:
Woodworking and carpentry. metal working and fabrication. Audio/ visual equipment setup and repair, including overhead projectors, screens, and LCD computer panels. machine tool setup and operation. Printed circuit board layout, fabrication, and repair. Firefighting. Microwave theory and practice. Acoustics design and construction. Ability to develop and execute promotional events on short notice. Spot and promotion production techniques. Television and telephone repair. Lawn care. Experience in 2 -way communications theory and practice. Diesel generator set knowledge.
Board operator and air talent. multi-track live mixdown. Complete knowledge of building construction, electrical codes, OSHA regulations and fire codes. Automotive electrical systems repair. Analog, digital, and microprocessor design and repair. Gas station attendant. Shoe repair. Cellular telephone theory and repair. Backup news director. Headphone re-re-re-repair. Office machine maintenance, repair, and unjamming. Dish washer detergent acquisition. Photocopy analysis. Clock and watch repair. First aid, including minor surgical experience. Office furniture purchasing, repair and moving. Image scanning and touchup Coat hook installation and repair. Eyeglass maintenance and repair. Locksmithing skills. Automotive repair. Internet page design, mail routing, mail server, FAX server, and HTML programming. Database maintenance, knowledge of Ami-Pro, Approach, Freelance Graphics, Microsoft Office, Word, Access, Excel, Front Page, Lotus 123, Marketron, First Rate, Fox Pro, Arbitron Maximi$er, and Strata, CBSI, ENCO, Autiovault, Exchange, Netscape, Internet Explorer, PKZIP, Alphie Jr, Adobe Photoshop, Digital Camera operation. Satellite downlink Installation, operation and repair. Photography and videography, and video editing, including camera repair. May be called upon for news and traffic reporting, production, and other cross training. Pest control. Voice over talent Plumbing and flood control. Counseling, scouting, budgeting, and financial experience required. Installation, operation, and maintenance of kitchen appliances. Invisible fence repair and installation. Garage door opener maintenance, repair, and installation. Air conditioning technician. Personal computer repair. Sink strainer repair, city map repair, fountain pen repair, piano repair, coffee pot technician, appliance purchase decision maker, staff policing. Experience required as a food service technician, electronic keychain repair engineer, repairing revolving emergency lights, palm pilot repair, bird removal, removing gum from keys, and banking/monetary exchange, chauffeur, map maker. Furniture construction, trash collection and removal, building and grounds maintenance. Concrete technician.
You must be able to work evenings, weekends, and holidays, and expect to wear a pager and/or cell phone EVERYWHERE, all the time, 24/7. You must be able to work 24 hours per day.
THE ABILITY TO INSTALL, OPERATE, AND MAINTAIN BROADCAST EQUIPMENT WOULD BE HELPFUL.
Whew!!!!!
Ok, go ahead, take a minute or two to regain your senses, I'll wait…  You have to be a Jack of All Trades and a master of most of them.  To answer the question, most of this is learned under fire.  If you're lucky, the organization has a few seasoned engineers to show you the ropes.  I was exceedingly lucky in that regard, KVOA had at least a dozen good engineers when I joined the organization and even at that, it took years of learning before I was any good at it.  I learned Information Technology the same way, the station needed a LAN, I learned how to set one up.  They needed an Exchange Server, so I spent considerable time in news groups learning how to build one…then I built three of them, two using Exchange 5.5, the third using Exchange 2013.
The other part of the equation was my favorite hobby, Ham (Amateur) radio.  As it turns out, many a broadcast engineering department is of the opinion that, if an individual is willing to jump through all the hoops and pass the nasty FCC tests required to get a license to play radio, said person should be a good fit, since he/she is now being paid to play all day.
The Future??
Personally, I'm concerned!  I really fear the Internet will eventually end over the air broadcasting as we currently know it.  Let me tell you a little story – my first introduction to the Internet was in the late 80s/early 90s timeframe courtesy of a dial-up Telnet server offered to the public by the University of Arizona Library.  A few minutes after I first connected to it, I was thunderstruck to learn one of my childhood fantasies had just come true.  I used to fantasize about having a room with a desk, a big TV screen, and a keyboard with which I could access knowledge on any and every subject that might tickle my fancy at any time, a worldwide, 24/7 library of everything, if you will…and there it was, staring me in the face!!  In that instant, I realized that broadcasting's days might be coming to an end.  Look at our current world, much of our TV watching has moved to Internet streaming and that process will only speed up as wireless Internet services continue to march into rural areas while becoming less expensive, more reliable, and a whole lot faster.  If it does survive, broadcasting will be a completely different animal than it is today.
As to those of us who do the engineering part, wireless means RF (Radio Frequencies), RF means transmitting, and that, in turn, means transmitters, transmission lines, antenna systems, receivers, all the good stuff I did for a living.  We'll be around, count on it!