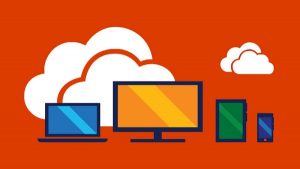 Over the next few months, I'll do a series of blog posts featuring short tips from my popular "60 Tips in 60 Minutes" presentation. To kick it off, here's tip #1 - Microsoft OneNote.
OneNote is Microsoft's"‹ free-form note-taking software. You can think of it as a replacement for the old yellow legal pad. With OneNote you can take notes on an endless sheet of electronic "paper" by typing, writing or drawing with ink (if you have the capability to capture ink on your device), capturing web content, screen shots, inserting printouts or documents, even recording audio or video.
Once you've captured that content you can annotate it, move it around, search it (yes, even the images, ink, audio and video if it's clear enough) and share it with others - that's something you can't do with the paper legal pad.
How do you get OneNote? You can download it for FREE on almost every platform at http://www.onenote.com.
More Information:
I'll have more on OneNote in upcoming tips.
If you have questions, suggestions or feedback feel free to reach out on Twitter, Facebook, email or just call me at 928-526-3970.